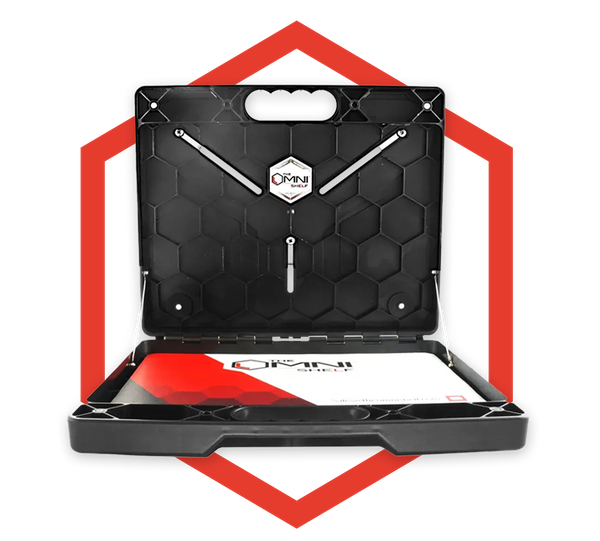 The OmniShelf | Magnetic Workstation For Oil Field Technicians
Welcome to the future of portable workstations - the OmniShelf. Designed specifically for oil field technicians like you, the OmniShelf is a game-changer that provides a portable solution for all your work needs. Whether you're in the middle of a project or on the go, the OmniShelf is here to make your life simpler and more efficient. Say goodbye to the frustration of holding onto too many work gadgets, and say hello to a hands-free, versatile workstation that can go anywhere with you.
Magnetic Workstation For Oil Field Technicians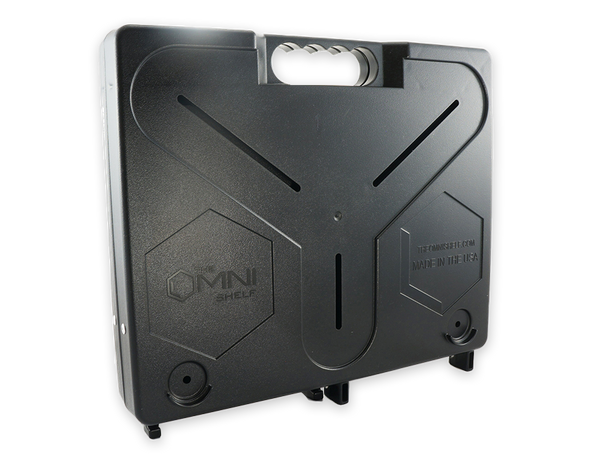 A Portable Solution for Your Needs
The OmniShelf is a lightweight and sturdy portable workstation that goes wherever the job takes you. With its innovative design, you can now carry your desk with you, allowing you to work comfortably and efficiently, no matter where you are. It provides a solid and stable work surface for your laptop or other technology, eliminating the need to hold it with one arm or sit on the floor. With the OmniShelf, you have a desk on demand, giving you the flexibility and freedom to work at your best, anytime, anywhere.
Holds 40 lbs Worth of Tools
As an oil field technician, you understand the importance of having all your tools readily accessible. The OmniShelf is here to support you. With its versatile workstation and portable tool tray, it can hold up to 40 lbs worth of tools, ensuring that you have everything you need right at your fingertips. No more wasted time searching for misplaced tools or carrying heavy toolboxes. The OmniShelf keeps your tools organized and within reach, allowing you to focus on the task at hand.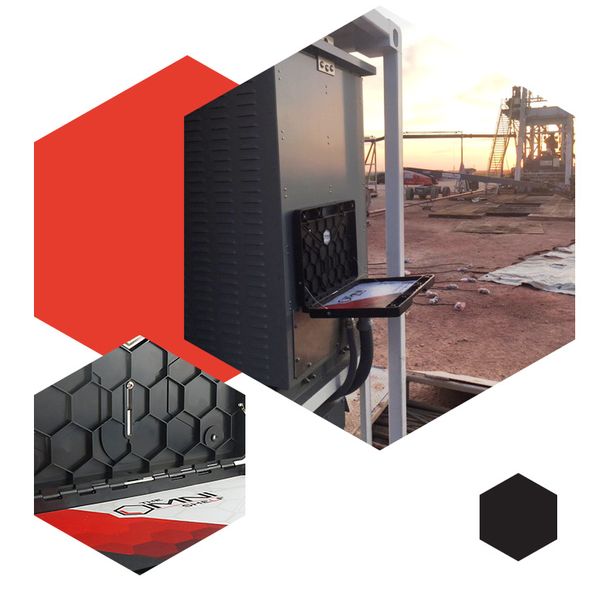 Perfect for Most Flat or Magnetic Surfaces
The OmniShelf is designed to be compatible with most flat or magnetic surfaces. With 3 industrial-strength magnets or 4 industrial-strength suction cups, you can securely mount the OmniShelf onto any metal terrain, providing a stable and reliable work surface. Whether you're working in the field or a workshop, the OmniShelf adapts to your environment, making it the perfect portable workstation for oil field technicians. Its versatility ensures that you can set up your workspace quickly and efficiently, saving you time and energy.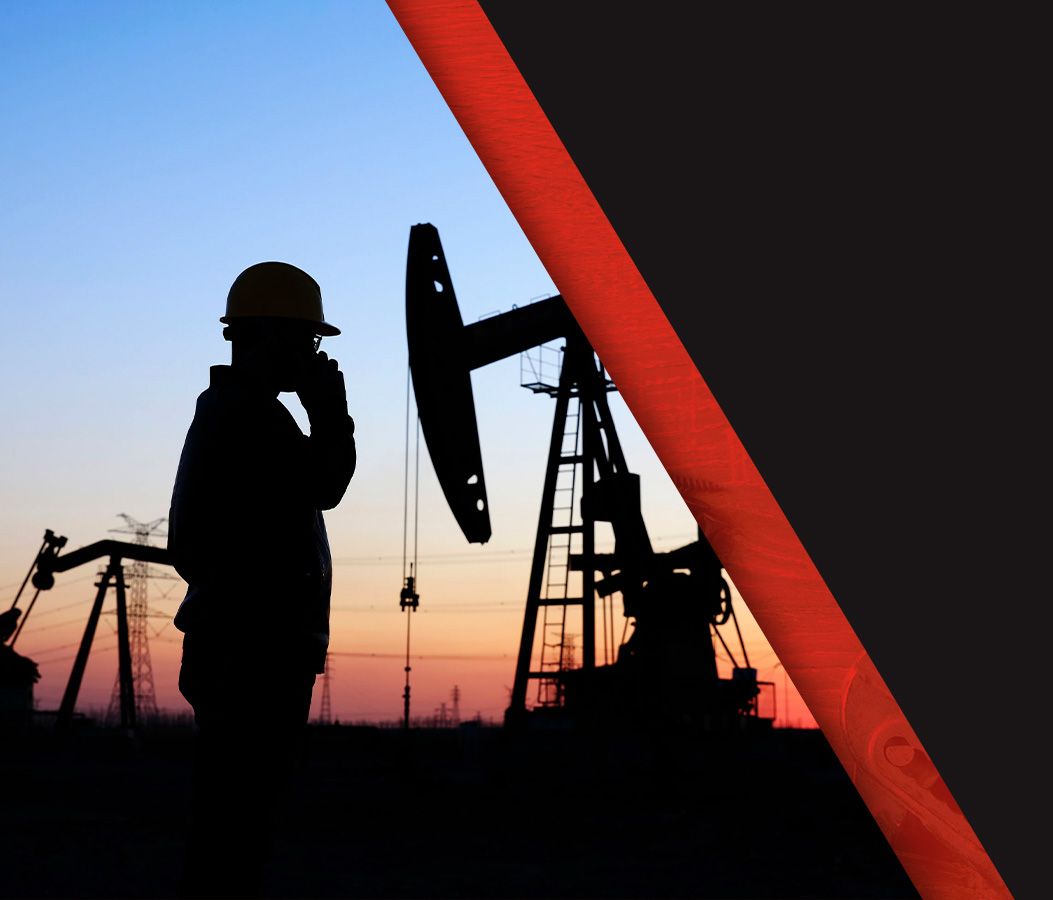 A Versatile Workstation That Makes Life Simple
The OmniShelf is not just a portable workstation; it's a versatile tool that makes your life simpler. Its hexagon honeycomb design provides exceptional durability and strength, supporting your work with ease. The large mouse pad ensures a non-skid and comfortable surface for writing or using a mouse. The workstation opens up to a right angle, providing a sturdy and reliable hold, thanks to its 100 lb strength wire rope. Moreover, the latches are reinforced with small rare earth magnets with 9 lbs of pulling force, making the OmniShelf a reliable briefcase on top of its capacity as a tool tray and magnetic laptop shelf.
Save Time and Money in The Field
In the oil field industry, time is money. The OmniShelf is here to help you save both. With its portable design and easy setup, you can be up and running in no time, maximizing your productivity and efficiency. No more wasted hours searching for a suitable workspace or struggling to balance your laptop on your lap. The OmniShelf provides a customized, secure, and comfortable work surface that allows you to focus solely on the task at hand. By eliminating the need for multiple work gadgets and providing a hands-free solution, the OmniShelf streamlines your workflow, saving you valuable time and increasing your profitability.
A Game-Changer in the Industry
The OmniShelf is the ultimate magnetic workstation that meets all the needs of oil field technicians. With its portable design, ability to hold 40 lbs worth of tools, compatibility with most flat or magnetic surfaces, versatility, and time-saving features, it's a game-changer in the industry. Don't let the frustration of juggling work gadgets hinder your performance - invest in the OmniShelf today and experience a revolution in portable workstations. Your job just got a whole lot easier.